Clariti 1-Day Contact Lenses
Regular Price:
€63.84

*

per box
Manufacturer:
CooperVision
Type:
Daily Disposable
Contains:
90 Lenses per Box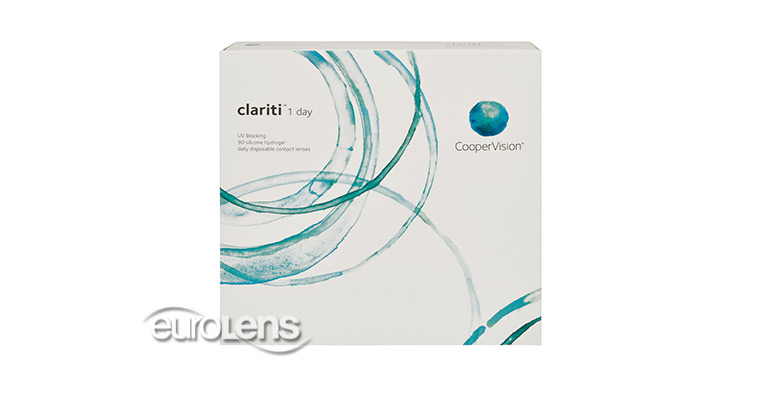 Enter Prescription
Need Prescription Help?

Prescription Information:
OD

right eye

OS

left eye

Brand name

eg. Acuvue

BC / Base Curve

a number between 8.0 and 10.0

DIA / Diameter

a number between 13.0 and 15.0

Power / Sphere / Rx

a number between -20 and +20
In Addition for astigmatic patients:
Cylinder

a number between -4.00 and +4.00

Axis

a number between 0 and 180

Cylinder and Axis are usually separated by a x
For Multifocal, Bifocal lenses or Presbyopia:
"Addition" or "add" is usually preceded by "+" or is listed as "low", "mid" or "high" depending on the lens manufacturer.
Product Information:
Clariti 1-Day lenses combine the convenience of daily disposables, with the health of silicone hydrogel. Silicone hydrogel lenses allow more oxygen to pass through to your corneas than hydrogel lenses. Clariti 1 day lenses feature unique AquaGen™ technology. The AquaGen process creates a lens that naturally attracts and binds water molecules to the lens surface, so your eyes can stay moist and comfortable throughout your day.